Organisatie
Zwemwedstrijden
Upcoming events
NK MBO

Arnhem
25 May 2023
Previous events
Open Dutch Masters Championships
Amersfoort
4-7 May 2023
Open Dutch Masters Championships
Heerenveen
16-19 February 2023
Valentine Tournament
Amsterdam
8 October 2022
World Police & Fire Games
Rotterdam
24-26 July 2022
About
This website is intended as source of information for others on the organisation of swim meets as well as to show case the swim meets in which I am involved.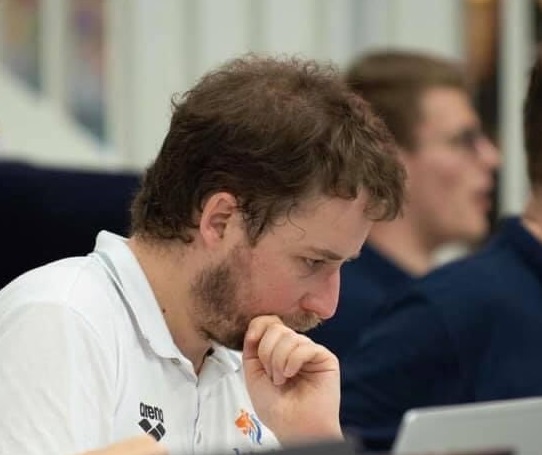 Ariën de Korte
Owner/Volunteer
Ariën is involved in swim meets from early years. In early years as he was low level amateur swimmer. From 2006 until 2022, he was part of the team of the electronic time keeping team of the former Kring Gelderland / region East of the Royal Dutch Swimming Federation. He was worked for the Dutch importer of Swiss Timing and has been involved in all Dutch Championships during that time for operating the time keeping installation.
Since the end of 2010, he is licensed chief recorder for swimming meets. In november 2022, he completed the traject to become a judge of stroke. Since early 2019, he is part and team lead for the team processing the entries for the Open Dutch Masters Championships. An championship for swimmers in the age of 20 until 100 years old from both Netherlands and abroad. For this championship in excess of 3500 entries need to be processed including verification of the entry times of the individual entries.
In daily live, Ariën is a software developer for Microsoft Business Central ERP systems at Mprise Agriware.
He studied Industrial Engineering and Management with major Construction Management at University of Twente and holds a PhD on civil material science from the Eindhoven University of Technology.